It is another 2 months until the end of Disposable Identity for Access Control (DIAC) project funded by SecurIT project. We have completed technical architecture, mid-term milestones, technical component integration and now we are finalizing the high scale testing of the complete flow. To sync up closely on our tasks, we organized a physical meetup in Murcia on 6th July 2023.
Physical Meeting
From 4th to 7th July, asvin's CTO Rohit Bohara was in Murcia for plenary meeting of EU funded research project ERATOSTHENES. He took this opportunity to visit OdinS`s office. Rohit was greeted by Jesus Sánchez Gómez, senior researcher at OdinS. "It was wonderful to meet Jesus in person for the first time. We had worked on the CYSEMA research project couple of years ago." said Rohit.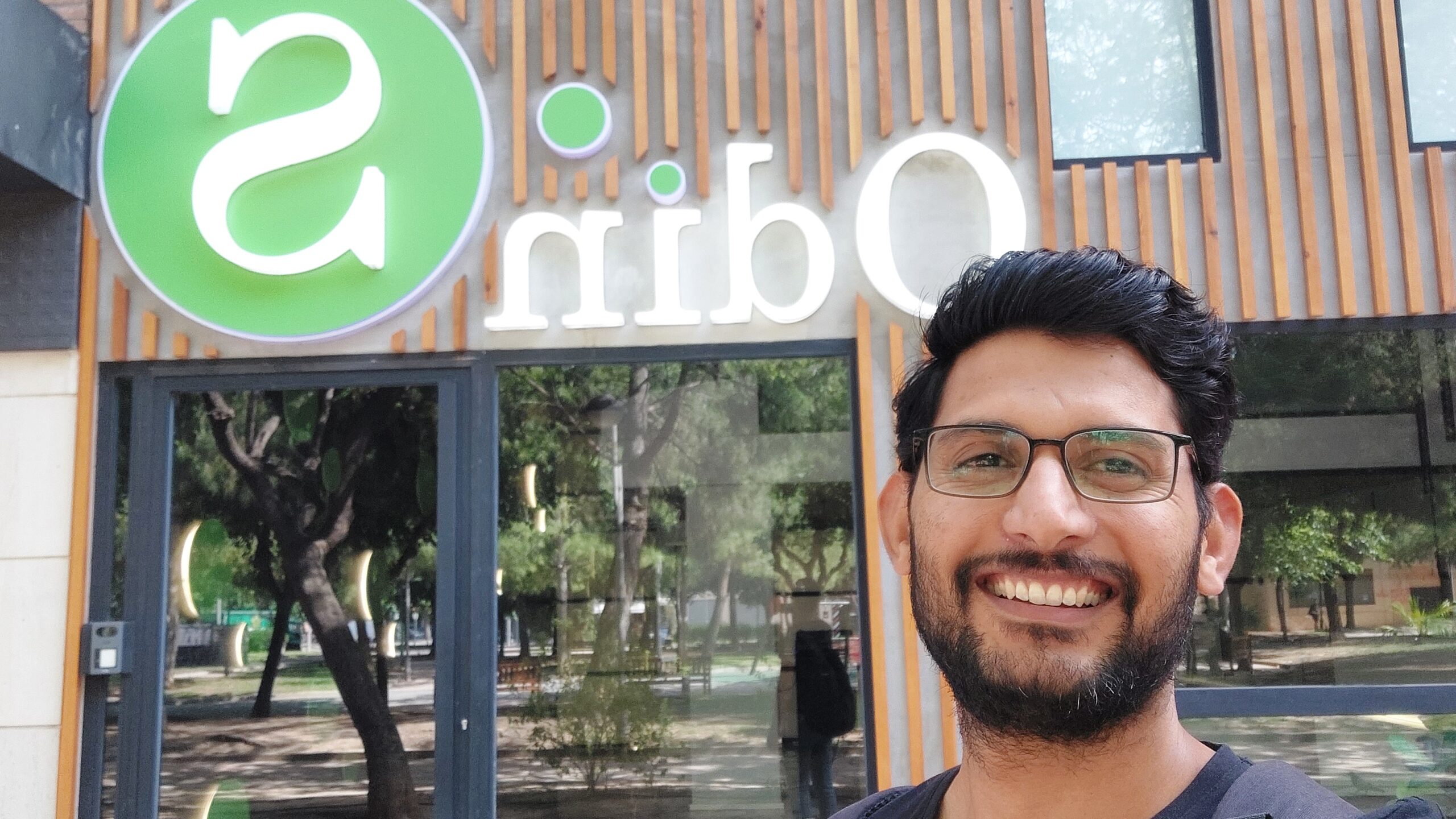 Jesus gave the tour of the office and briefed about the different departments in the company. OdinS works starting from designing chips, writing firmware, developing frontend/backend applications (mobile, web, desktop) and cloud solutions. OdinS has a long list of successful research projects on its wall.
After the tour, they sat together to discuss about the current status of the DIAC project, open issues in the DID mobile application and configurations of the Control Access Terminal. They integrated them all together and tested the end to end DID access control flow. We were able to create user account, login in the mobile app, generate a DID, transmit it to the Access Control Terminal, validate it using DID platform and open a door. It is shown in the following pictures.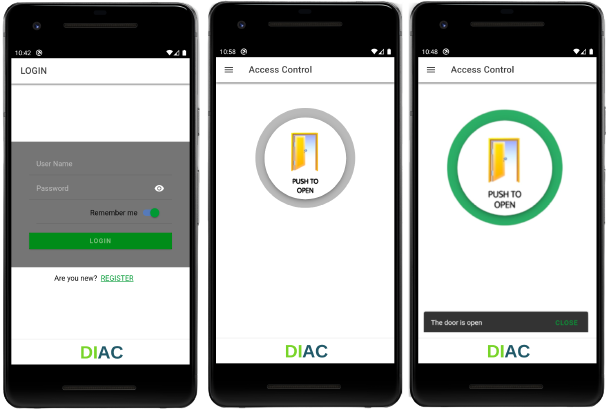 Jesus was very kind to offer souvenirs, to which Rohit could not say no. He was delightful to add one more moment to his fruitful visit to OdinS. It was a successful meeting. We thank our project partner for invaluable support and contribution in the project.