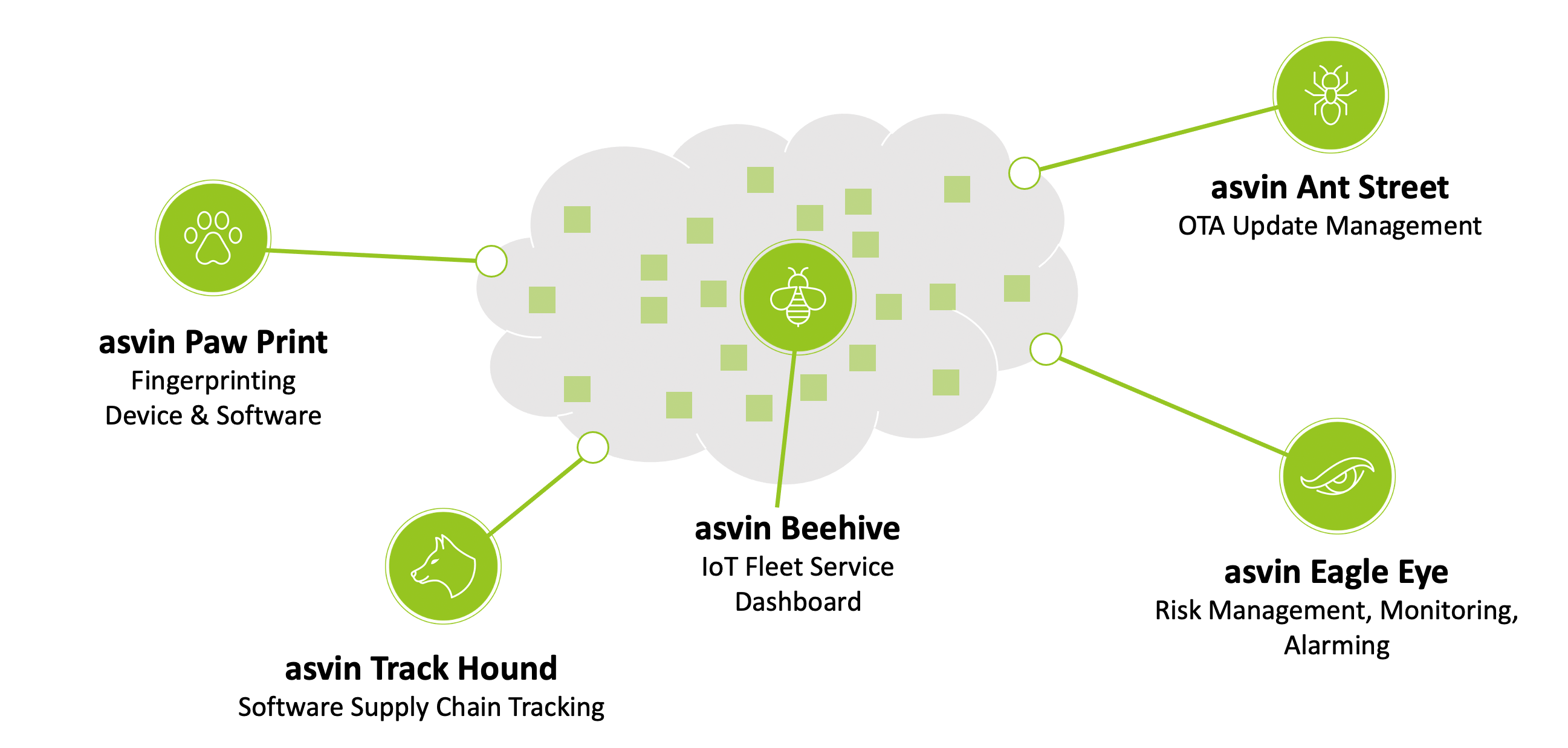 Trust and Security in Internet of Things Software Lifecycle
Cyberthreats in Internet of things require new strategies and tools to secure
devices during their lifecycles. asvin IoT lifecycle management are the right answer to reduce risks.

asvin BeeHive cybersecurity management system CSMS provides a toolbox to manage cyberthreats and the lifecycles of Internet of Things devices.
The Internet of Things has become the major channel to spread malware and distributed denial of service (DDoS) attacks.
Unpatched and less secured devices are prio targets for botnet operators to capture and get control devices.
The threat is real for operators and manufactures of connected devices.
asvin supports to keep these risks under control.
We provide a IoT lifecycle management toolbox to keep devices in the internet of things safe and secure.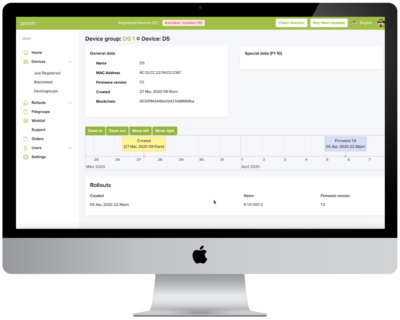 Starting from identifying devices in networks, monitoring their software status in a trusted supply chain and managing the secure distribution of updates.
With asvin cybersecurity management system you can keep control on fleets of IoT devices and software supply chains. For your security and the security of your customers




Interested in asvin BeeHive IoT lifecycle management and how we can protect the IoT form damages and threats?
Just request an online demo and we will show you asvin live and our experts can answer your domain specific questions.