enhanced cybersecurity via Risk-By-Context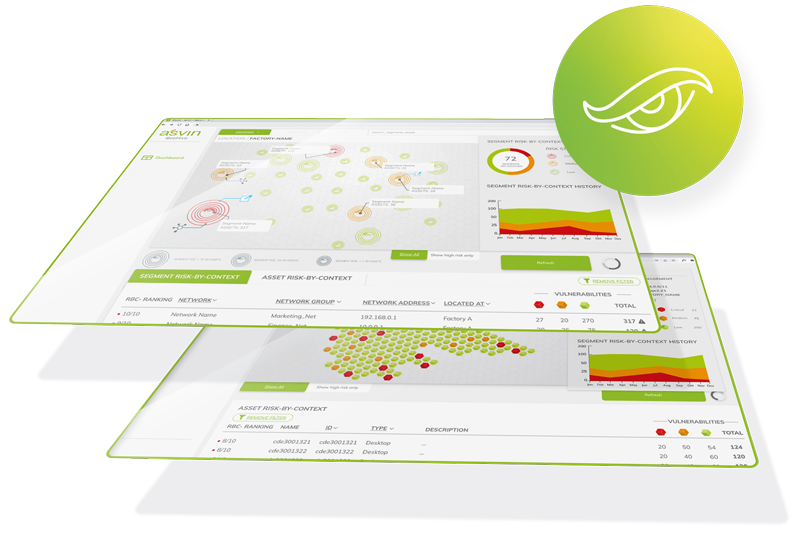 Context makes the difference
Stop struggling through thousands and thousands of CVE* messages without ever getting into the safe zone. .
Enrich your data with the factors that matter to you and find the pain points you need to address with Risk-By-Context analysis. – More context means less stress.
*A CVE (Common Vulnerabilities and Exposures) is a unique identifier assigned to a publicly disclosed computer security vulnerability. The identifier is used to track and reference the vulnerability in various databases and tools used for vulnerability management and mitigation.
Loss due to failure of or damage to IT systems, production or operating processes
Companies affected by a cyber attack in Germany in 2022
Common Vulnerabilities and Exposures per Year
What´s
Risk-By-Context
all about?
For the Risk-By-Context Index, in addition to the known CVEs, all critical factors such as the size of a network segment, the accessibility of an asset and the inheritance risk are included in the consideration. Business criticality and HSE (Health, Safety and Environment) also have a high influence on the risk assessment. – So what happens if a machine fails due to a cybersecurity incident, or is there a risk to life and health for employees?
The Basics of Risk-By-Context
in 61 seconds
CEO Mirko Ross gives a brief overview of the function and benefits of our Risk-By-Context approach.
Eagle Eye, like all Bee Hive tools, is customizable to your needs. Whether you are using it at one site only, or planning an enterprise-wide rollout.
In addition to our standard values, the Risk-By-Context analysis can also be tailored to your specific requirements or industry.
This flexibility means that Eagle Eye is not only used in industrial OT environments and large iIOT fleets, but also in the automotive industry and critical infrastructure sectors.
Let´s talk about
Risk-By-Context –
Get in Contact with asvin