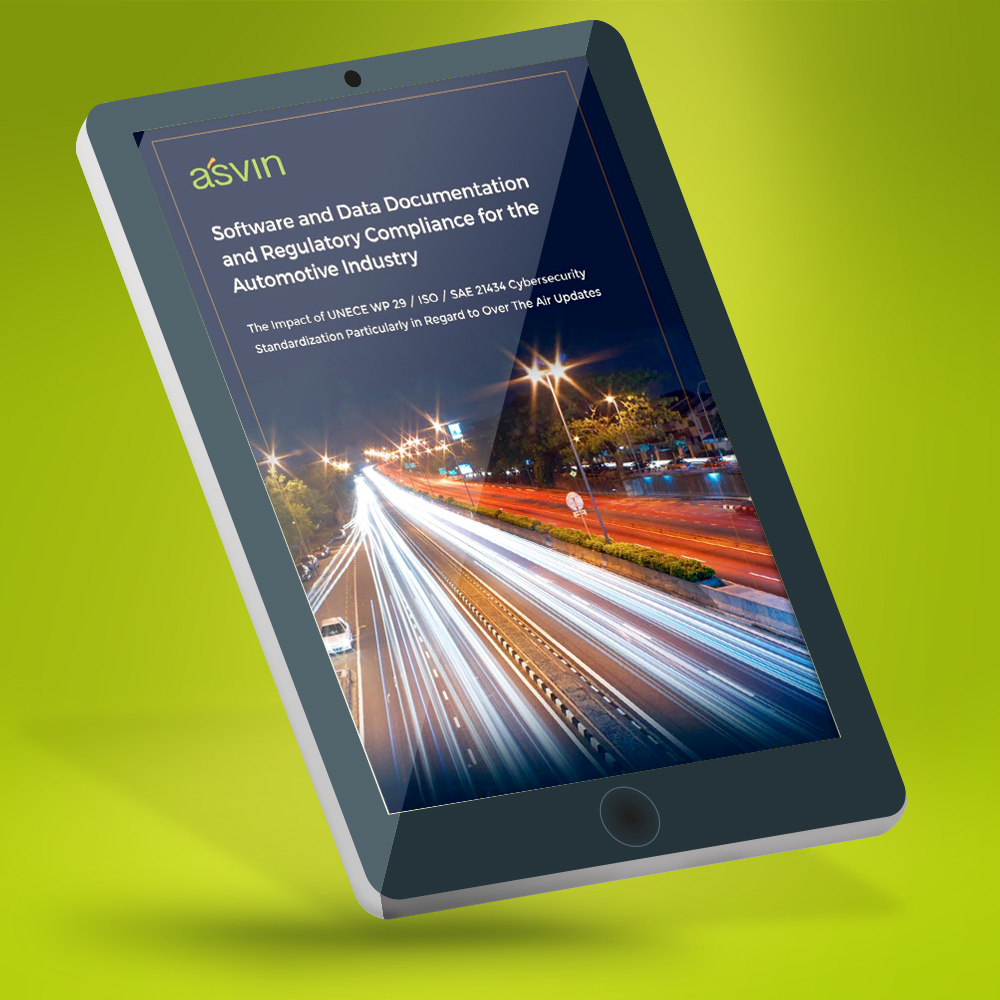 In this White Paper:
The impact of global regulation and standards on automotive OTA update procedures
Protocols for the implementation of cybersecurity-compliant OTA updates
Manage the security of the software supply chain for connected elements in vehicles
Track and trace entire vehicles' software and hardware distribution lifecycle
Summary:
The institutional framework of the UNECE Inland Transport Committee covering software updates and regulatory compliance for cybersecurity, UNECE WP.29, begins impacting the automotive industry within the next two years.
Despite the extended lead time, the risk remains high that vehicle OEMs will fail to successfully develop and deploy the comprehensive systems necessary to meet these regulations on time which will preclude the sale of vehicle stocks.
Comprehensive systems which address ever-emerging cybersecurity compliance while providing legacy system compatibility do not currently exist. As a result, it becomes critical for system modules to be built for long-term integration using accepted industry standards to attain fully-functioning cybersecurity systems.
asvin's integrated platform-as-solution built on Distributed Ledger Technology (DLT) offers distinct security advantages over vulnerable certificate-based and centralized systems. What's more, asvin's solution and services ensure regulatory compliance requirements as defined by both UNECE WP.29 and ISO/SAE 21434 standards while simultaneously documenting software and software upgrades to ensure a comprehensive cybersecurity system focused upon uninterrupted operations.
asvin's solution and services can also be used to document safety and security-related hardware changes in  digital twin representations of vehicles, securing and protecting data model analytics results.
Authors:
Klaus Schaaf: After a career spanning 31 years at Volkswagen AG Klaus is now running his own  automotive mobility and edge technologies consultancy.
Mirko Ross: Internationally recognized expert, keynote speaker, researcher, and activist in the field of Cyber Security and the Internet of Things, and Co-Founder and CEO of asvin.