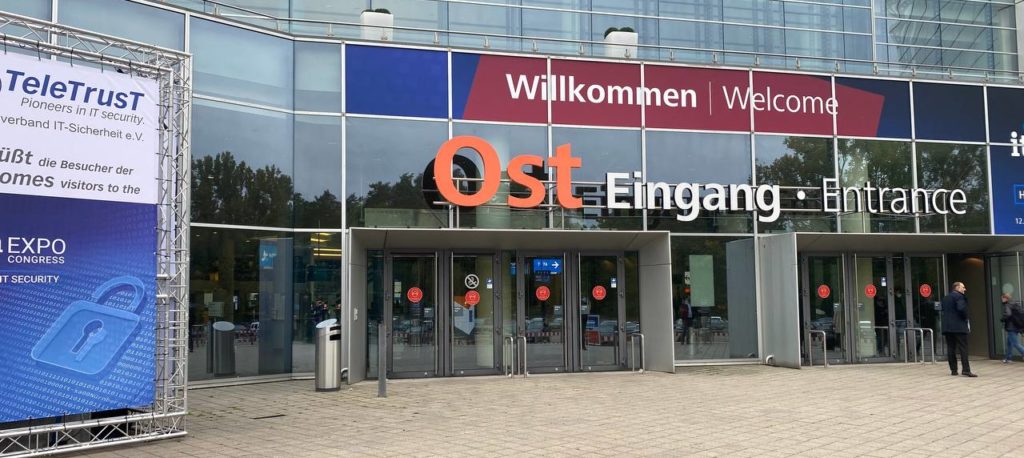 The it-sa, Europe's leading trade fair for IT security took place on 12-14 October, 2021 in the Exhibition Centre Nürnberg. asvin leveraged the presence of Baden-Wüttemberg International (bw-i), startup bw. We were one the Baden-Württemberg exhibitors at the it-sa 2021. asvin grasped the opportunity with both hands. It was our first physical event after Corana lockdown. asvin showcased its novel secure bootstrapping and over the air firmware update (FUOTA) platform for establishing security and trust for IoT devices. asvin had a stand in the Baden-Wüttemberg booth.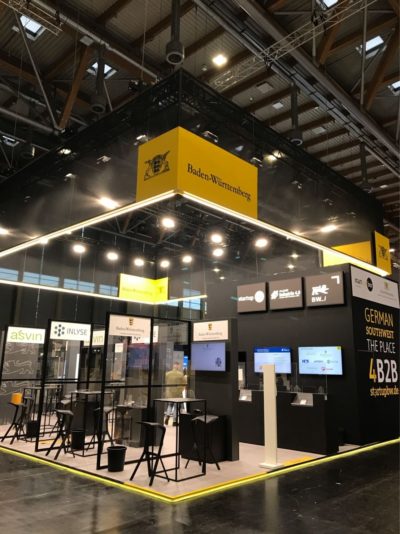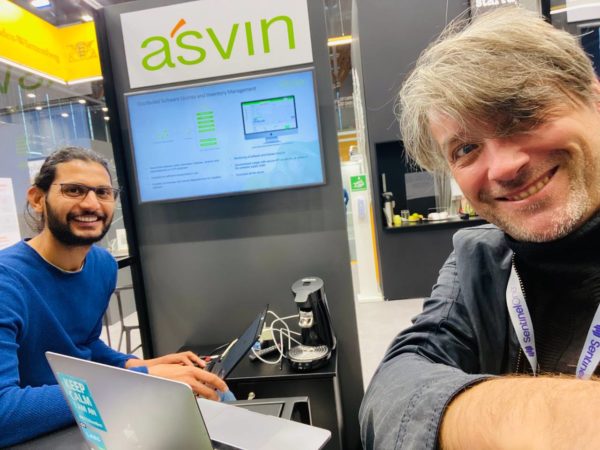 On the day 1 of the conference, the Nürnberg welcomed us with rain and cold wind. We made our way to the messe entrance from car with our smart coffee machine. We entered into the conference area through fast lanes and received our exhibitor pass. Firstly, we setup of stand and prepared the smart coffee demo. To our surprize the display of the coffee machine didn't start. Mirko looked at me with worrying face and said was it rain? I plugged the coffee machine with my laptop and was able to solve the problem. Thereafter, we were greeted by bw-i staff with freshly brewed coffee. Soon, we found ourselves talking with curious visitors at our stand. Mostly the conversation started with visitors staring at the asvin presentation, a long pause and then coming up with a question, hmm.. so, what does asvin offer? Subsequently, we had very interesting conversations and exchanged each other's business cards. In some cases, we directly connected on the LinkedIn. We also visited other booths, got to know their security solutions and listened to speakers about current trends in IT security. The day ended well with Rathous Tannnenzäple.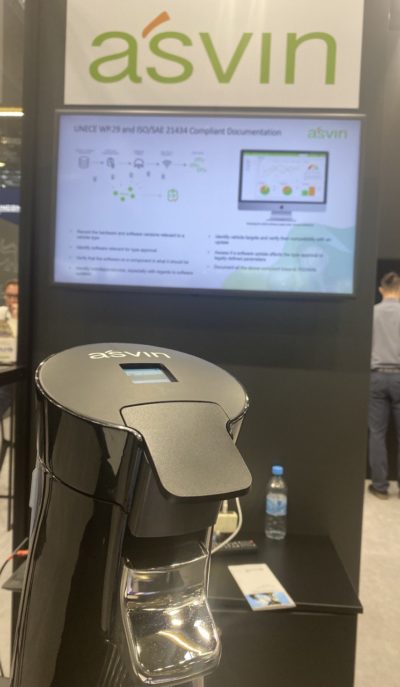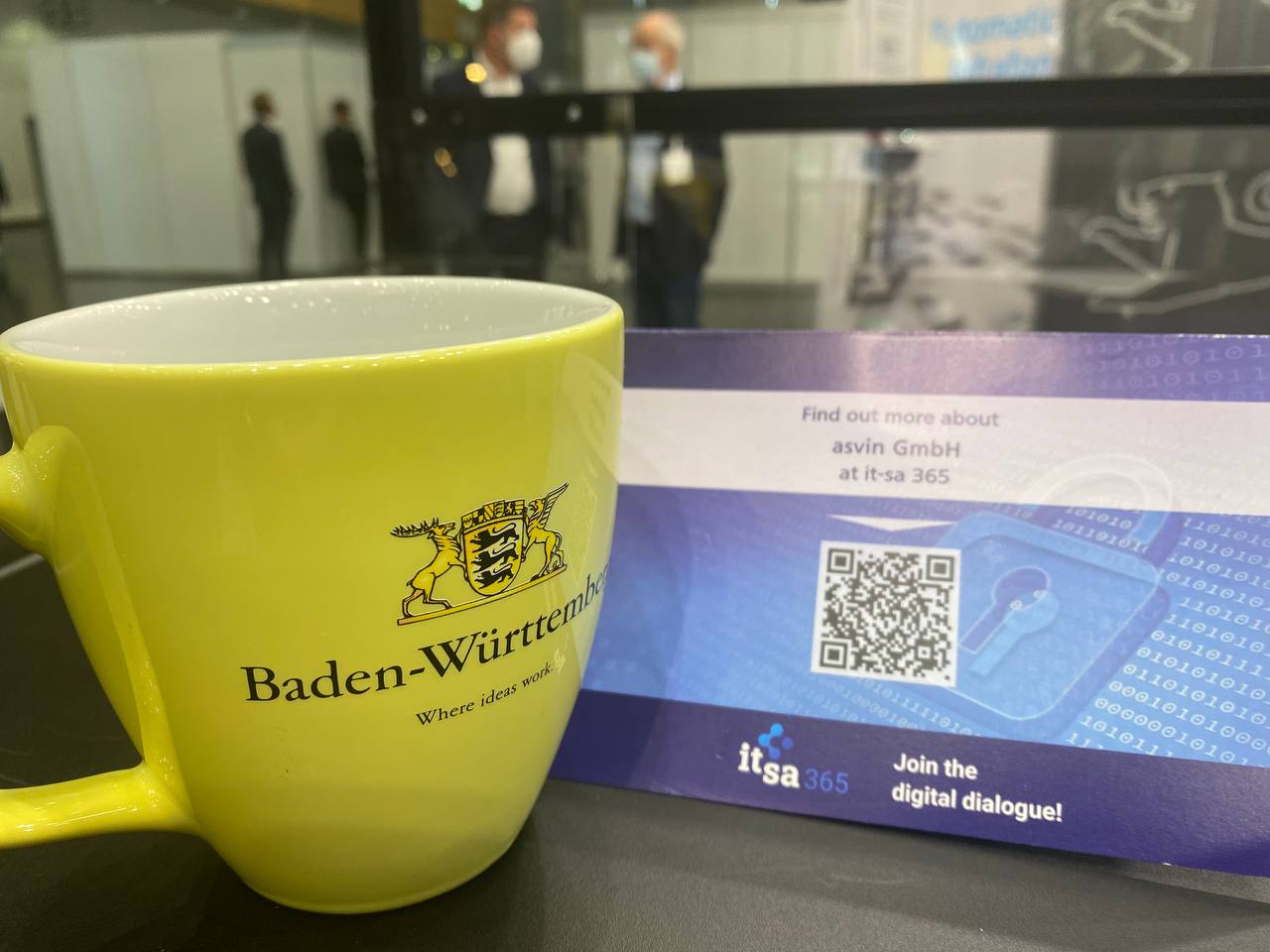 On day 2, we experienced a higher flux of visitors at the fair. We also had scheduled meetings with our old business connections. Later in the afternoon, Mirko was invited to participate as a speaker in the cybersecurity event organized by Baden-Wüttemberg Cybersicherheitagentur (CSBW). Dr. Claudia Warken the president of CSBW was also present at the event. After that, I gave a presentation on the research project funded under the NGIAtlantic.eu. The project aims to stress test and optimize secure bootstrapping and FUOTA platform using high computing resources on Virtual Wall and BRIDGES testbed in close EU – US partnership. Following that, we recorded couple of videos for outreach on the social media. We concluded the day with Augustiner Lagerbier hell with a startup whom we met at the last it-sa conference.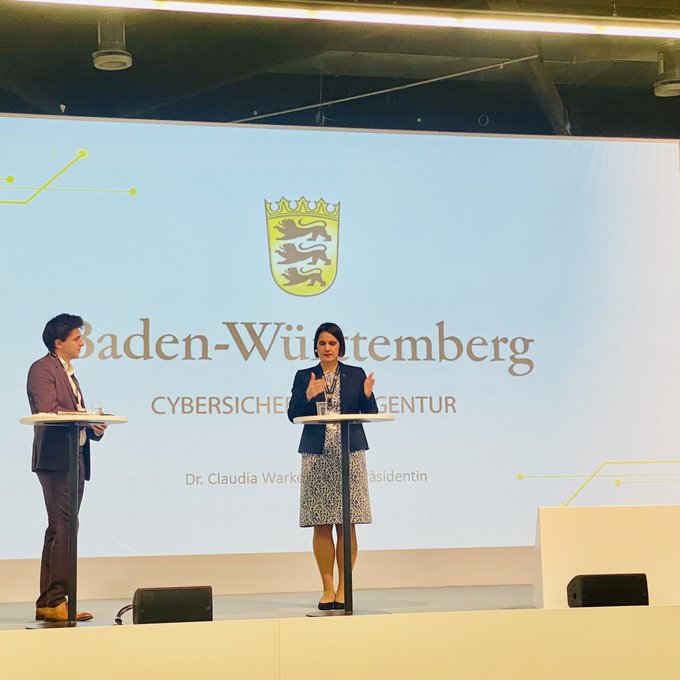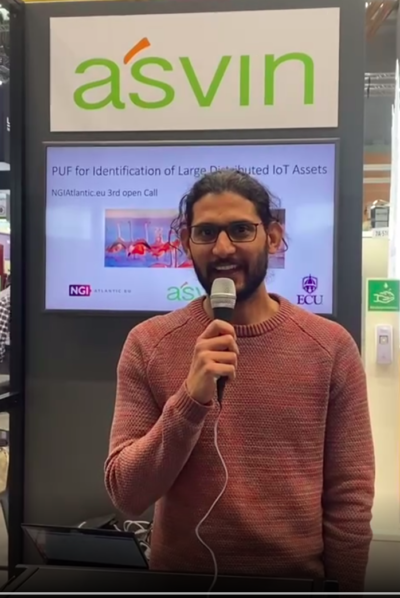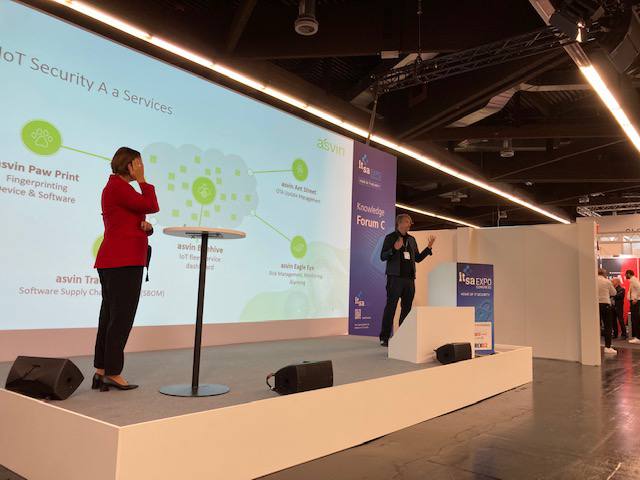 On final day, we did the routine presentation and other activities. At 10, Mirko was invited to jury a startup pitching competition and panel discussion. He talked about IT security problems in automobile sector. He stressed straightening and securing software supply chain.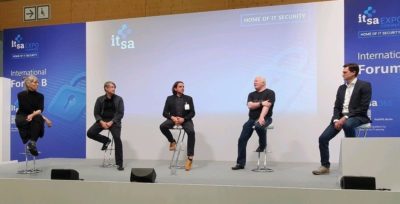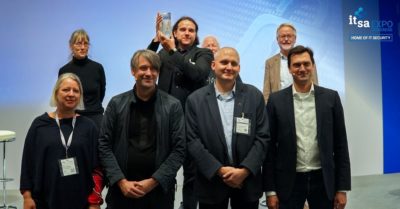 In the evening, we packed our stuff and goodies received from bw-i for success at the fair. There was a long journey ahead for us from Nürnberg to Stuttgart but we had many anecdotes and security trends from it-sa 2021 to talk about.