control center for all your cybersecurity tasks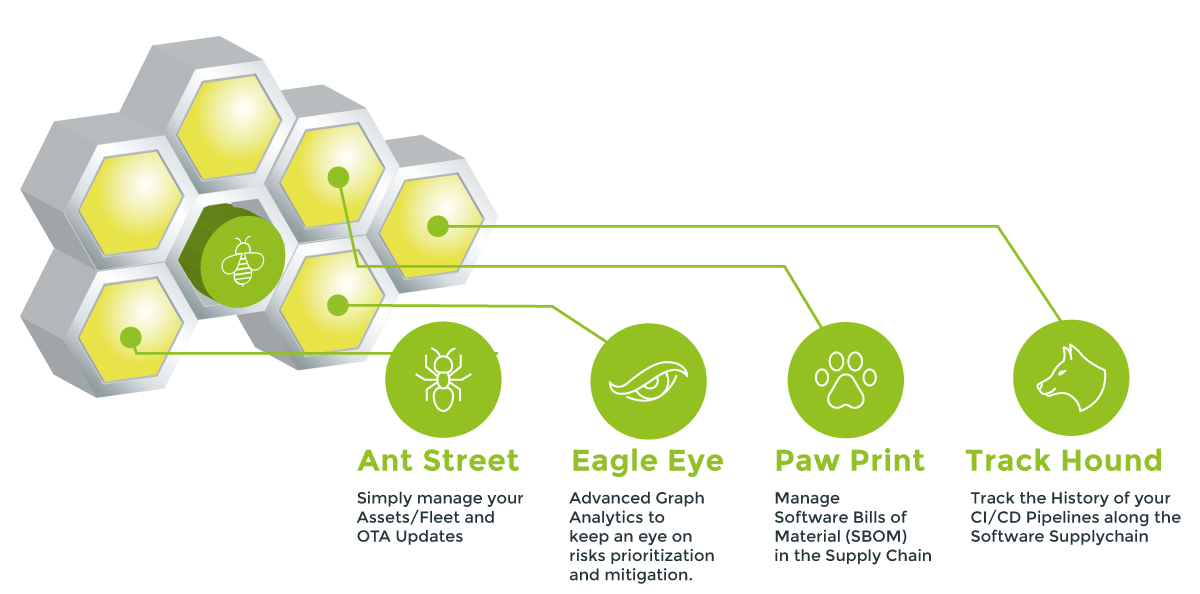 Manage all your cybersecurity tasks on one central place,
to secure your software supply chain
As a business operating critical or safety-relevant IoT applications or connected devices such as
automotive, energy, and industry 4.0, you understand the importance of controlling and analyzing security
procedures and management for the software running on your products.
This can be a complex task, especially when dealing with complex software supply chains and n-Tier supplier
ecosystems over the entire lifecycles of devices. Thats where asvin comes in.
We support vendors and operators like you in fulfilling regulatory cybersecurity requirements and maintaining
integrity, trust, and transparency in your software-related processes and pipelines.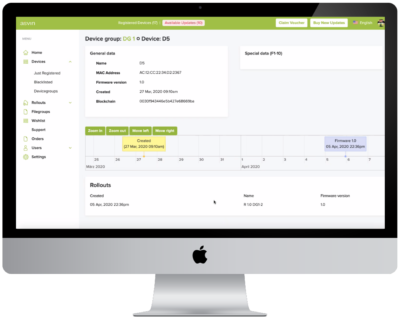 So, what is BeeHive?
asvin BeeHive is your central cybersecurity management
system (CSMS) where all the strands come together.
In a clear and user-friendly dashboard, you can control, manage,and monitor all tools and tasks, giving you complete visibility andcontrol to secure your software supply chain, CI/CD pipelines andupdate-processes.
And finally, it is also the home of your complete account, whereyou can manage the asvin services you booked.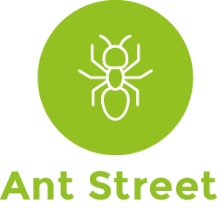 simply manage your
Assets/Fleet and
OTA Updates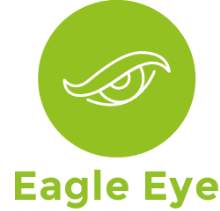 Manage, analyze and prioritize threats and risks according to the risk-by-context principle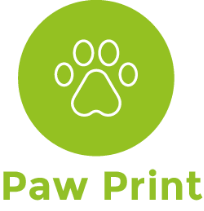 Handling and evaluation
Software Bills of Material (SBOM)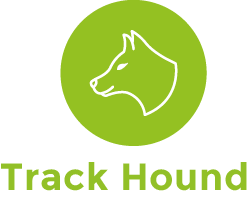 Track the History of your CI/CD Pipelines along the  Software Supplychain
YOUR BENEFITS WITH asvin SOLUTIONS:

Higher reliability
than existing centralised
system architectures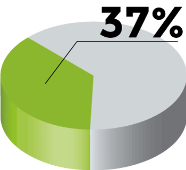 Cost savings
in operations and reduction
of recall efforts by 37%²
through improved
Over the Air (OTA) updates
2) source: https://www.reuters.com/business/autos-
transportation/tesla-software-updates-allow-quick-fixes-
taking-risks-2022-02-18/

save time and resources in
implementing
required security standards.
For Example UNECE WP.29 or
UNECE R155, R156, R157 in
automotive, EU NIS2 and RCE
for critical infrastructure or the
Cyber Resilience Act for
connected devices
Our solution is built on a distributed ledger-based
technology. This allows you to record software bill
of materials, track and trace all software-related
processes, and document them in a regulatory
compliant manner. Additionally, we also provide
novel graph tools for software supplier risk
analytics to help you make informed decisions.
You and your company are more than aware of the
importance of managing the cybersecurity and
provenance of your software supply chains, which is
what led you to asvin in the first place. The task can
be complex and time-consuming, but here comes
asvin into play. We offer tools to help you to solve
tasks, such as services to record software bill of
materials, track software-related processes,
document them in a regulatory compliant manner,
and provide novel graph tools for supplier risk
analytics.