Together with Baden-Württemberg International (BW_i) and Start-up BW International, we presented our solutions for security along software supply chains at this year's Mobile World Congress in Barcelona. The event is considered the world's most influential trade fair for the telecommunications industry. The focus is on mobile applications, virtual spaces, disruptive technologies, and cyber security for critical infrastructures.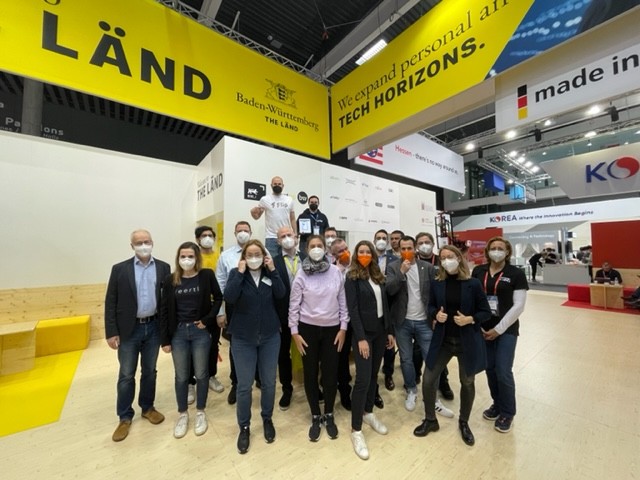 Away from the booth, COO Sven Rahlfs, CTO Rohit Bohara and Head of Sales & Marketing Stefanie Herrnberger exchanged ideas with the industry's pioneering innovators and discussed the future of digital communications. In addition, there were lively discussions with renowned influencers from the mobile and technology industries and asvin's high-quality network was expanded.
MWC Barcelona is not only an important trade fair where renowned telecommunications providers present themselves and introduce new products, but it is also about digital experiences along the customer journey and innovative applications to strengthen the customer experience. But besides remarkable and new technologies, the MWC was, of course, also about security.
In an interview with Kevin O'Donovan, a top influencer in the IoT, we could have an exciting conversation and talk about security in critical infrastructures. At the Telekom booth, we spoke with Sales Manager IoT Luis Ochoa to introduce the company's IoT device management.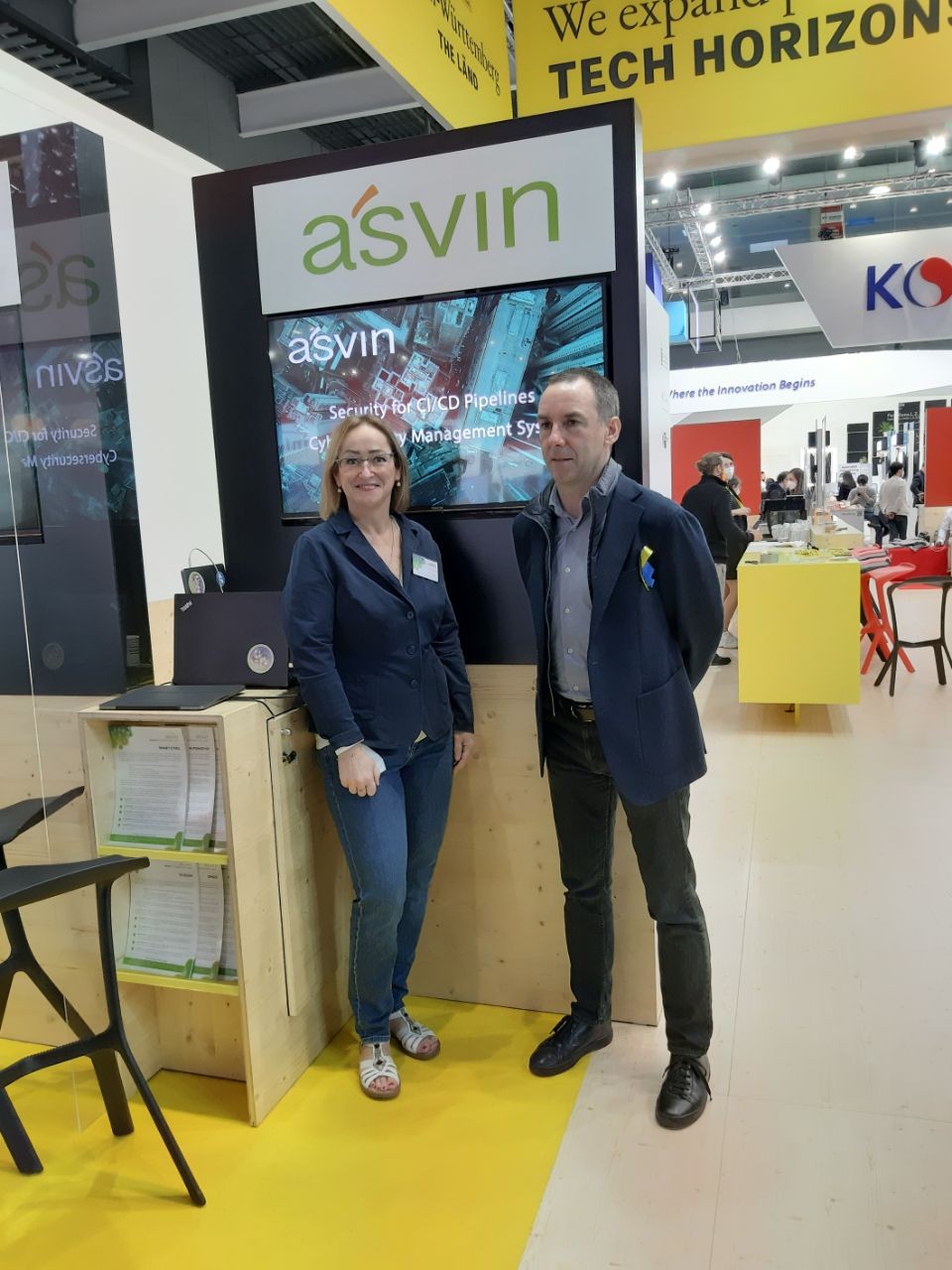 At the "IoT Stars 2022" evening networking event at MWC Barcelona, there was an opportunity to hear from relevant minds about where IoT is headed and where the hurdles lie in turning it into real-world applications. Among them were Afzal Mangel, founder of IoT Creators and Jaap Groot CEO of Ignion.
There was also a lively exchange with the IoT Creators and concrete plans for a joint project, but more on that in due time.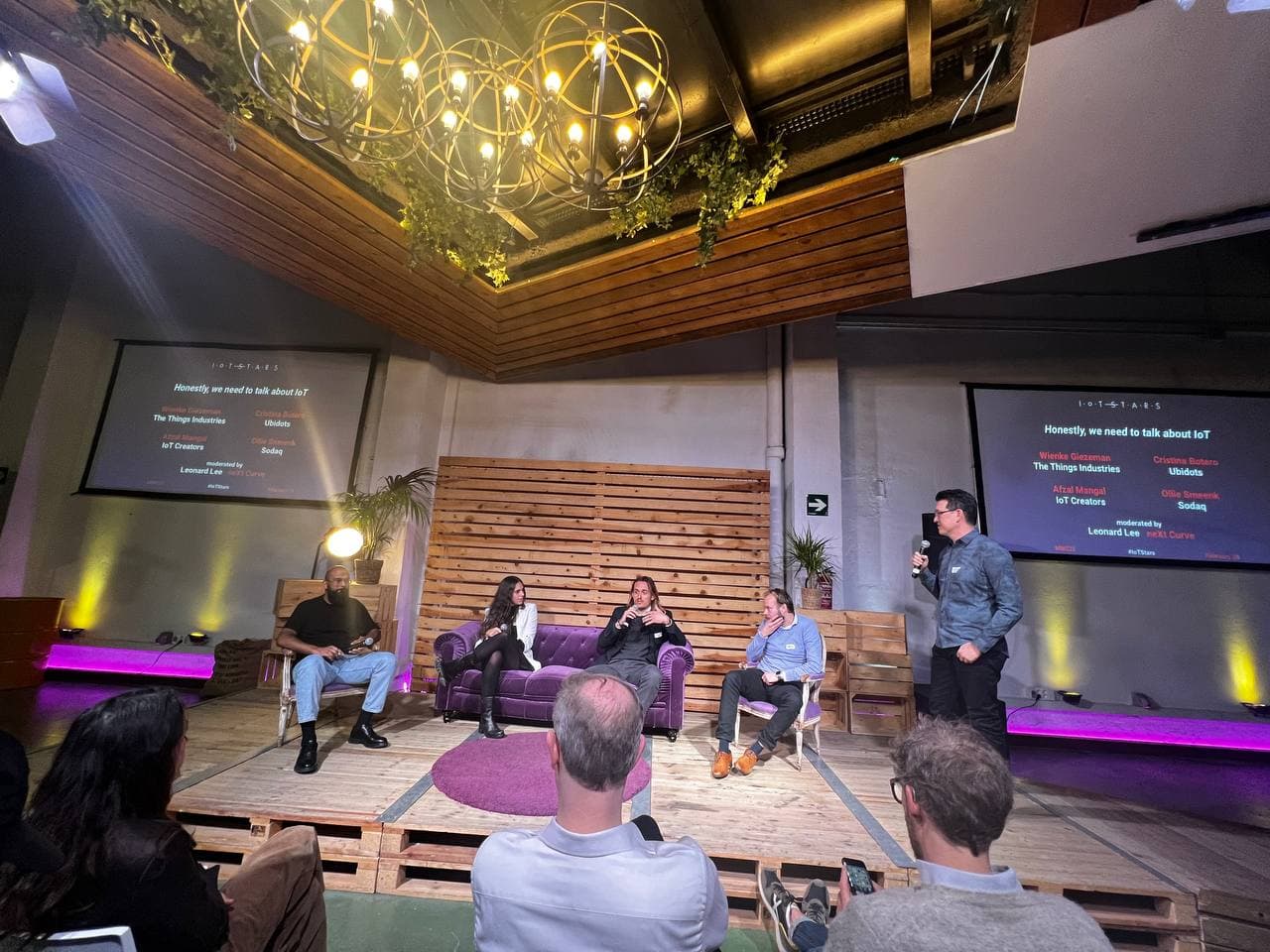 The second and third day was all about our products, especially the decentralized, blockchain-based platform BeeHive met with great interest. With BeeHive and its integrated tools, software and firmware can be secured and protected against external attacks across the entire value chain, from development to OTA updates. For the telecommunications industry, the focus is on detecting malware in IoT devices and the resulting recommendations for action in the context of regulatory requirements for critical infrastructures.
Accompanied by inspiring presentations, we were able to hold many exciting conversations and convey knowledge about the compliance framework of the industry. In parallel, there were several media contacts with whom we could discuss two planned interviews and three new podcasts in detail.
About BW_i: Baden-Württemberg International is the central location promotion agency of the state of Baden-Württemberg. As a leading internationalization service provider, BW_i has supported business and science in the state with expertise, knowledge and networks for over 30 years.
Julia Rigauer, Project Manager International Trade Fairs at BW_i: "This was the first time Baden-Württemberg had a stand at the Mobile World Congress in Barcelona. The premiere was a complete success, as we were able to perfectly position the inventive spirit of Europe's No. 1 innovation region among international trade visitors via the eight participating companies. Our exhibitors presented future-proof business models at the impulse-giving lighthouse trade fair for digital innovations. This shows that "The Länd" makes a valuable contribution to the further development of applications and solutions along the digital value chain. As at the MWC, BW_i also supports local business and science in internationalization in other projects and markets Baden-Württemberg as a top global location abroad."
Author:
Head of Sales and Marketing